Courtesy Officer
To contact the onsite courtesy officer, Jonathan Eldridge, please call the office at: 817-731-0216
Our night drop box is located at the mail center to the right of the office. If you have any questions please call the front office at (817)-731-0216.
Each time you refer a friend and they move in, you both will receive a $50 Target gift card!
Access Media 3 is proud to be the exclusive Cable TV and Internet provider for Highland Park Apartments. 866-876-FAST (3278) or online!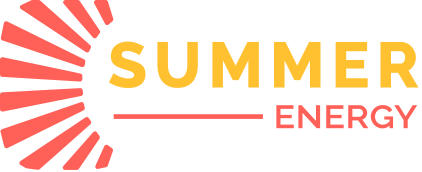 Summer Energy is Highland Park's recommended electric provider. Summer Energy is a new company comprised of some of the brightest and most experienced people in the industry. Twenty-four hours a day, seven days a week, Summer brings energy to the lives of individuals, families and businesses throughout Texas. Call them today to get a quote: USE CODE: SUMMERAPT
1-888-594-9299

Looking to rent a washer and dryer? Appliance Warehouse offers great specials and pricing for any NEW customers. Appliance Warehouse will install the units and will service them between normal business hours. When you are ready, they will remove them as well. Call for current pricing!
1-800.693.4343
Welcome Home to
Highland Park
Our Highland Park team is dedicated to exemplary customer service. Here you will find a number of resources to help with your transition to our community, as well as an opportunity to help us better serve you.
Contact us: (817) 731-0216
Fax: (817) 731-4707
E-mail: Highland Park
Highland Park's Office Staff:
Ginger Little- Property Manager
Jessica Terrazas- Assistant Manager
Kenda Love- Leasing Consultant
Shelby Roan- Leasing Consultant
Amanda Meredith- Leasing Consultant
Highland Park's Maintenance Staff:
Billy- Service Tech Manager
Bobby- Service Tech Assistant Manager
James- Service Tech
Juan- Service Tech
Carlos- Painter

Want to stay connected with what's going on in the community?
Like us on facebook to stay up-to-date on all events and specials!
MAY 2019 Cares Events

Thursday, May 9th
5:00 PM to 6:30 PM
PIZZA NIGHT!
In The Office
We will be serving Cheese, Pepperoni, 3 Meatand and Deluxe Pizza's! Stop by for your FREE 2 slices of take out plus a drink!!
Monday, May 27th
5:00 PM to 6:30 PM
Splash Party!
at Main Pool
Come and enjoy grilled hamburgers, brats, hot dogs, potato salad, watermelon, beans and chips. Yummy cookies for for dessert.
The 17th-largest city in the United States and one of "America's Most Livable Communities." Today, Fort Worth is a thriving center of culture and commerce. Visitors are often surprised by everything Fort Worth has to offer: the Historic Stockyards, remarkable museums, a dazzling downtown area, Texas Motor Speedway, the eclectic Magnolia Street and West 7th, spectacular annual events and a lot more.
Whether you're looking for great outdoor spectator sports or beautiful music, visit the City of Cowboys and Culture. From birdies to Bizet to Beethoven, there's something for everyone in Fort Worth.
PT Fitness' boot camp is a fun, motivating, dynamic group program! Our program is geared towards developing cardiovascular and muscular strength endurance. Our mission is to see you strong, confident and healthy.
Highland Park Residents receive a 15% discount!
Weekend Warrior classes also available. This hour & a half workout session is jam packed & will leave you feeling great! Contact us today to reserve your spot & receive our discounted rate of only $49!
(817) 653-7272 or visit our website at
OFFICE HOURS
Monday-Friday: 9 AM -6 PM
Saturday: 10 AM -5 PM
Sunday: 1 PM -5 PM
We know how much you love your pets and we want you to know we love them too! We have convenient pet stations throughout our property and are within walking distance of the trinity river trails.
Take advantage of our fitness center, tennis courts or racquetball court. Our pools make a great place to swim some laps for a low impact workout.
If you're looking to get out for some fresh air, we have bike lanes right off our community as well as easy access to the Trinity Trails alongside the river.
A great place for biking/cycling and running/walking in Fort Worth. The Trails are located along the Trinity River and offer a beautiful scene as you grab some exercise and fresh air.